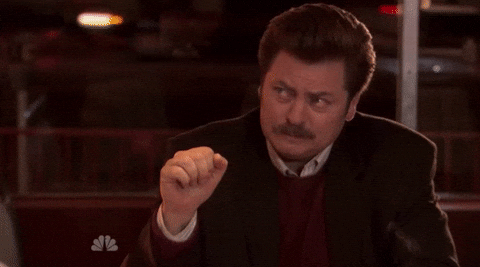 It is amazing what can happen in a month.
At the end of March, I moved to a new home, started a new job and embarked on a new chapter in my life. I saw these moves as really positive … and a way to start cultivating better habits. Out with the old, in with the new, right?
What I didn't take into account was how much the change would actually have on my emotional state. Though the new place was bigger and in a better neighborhood, though my new job is exactly like something I would've killed to have been in for the past few years, all this change was draining on my heart. My routine was different, my patterns all off. Most of this was for my good. But even though I might know that on a head level, it didn't stop my heart from silently panicking and getting overwhelmed. I forget that change … even good change … is really hard for me to handle.
Recently all this change came to a head while I was on a trip in Mexico. I had one of those 'dark nights of the soul'. Are you familiar? Maybe you've had them too. It was, of course, spurred on by alcohol. But every fearful, anxious thought I've been trying to squash with talk of positivity and how great and promising this new chapter in my life would be, finally came rushing to the surface. And it brought me to my knees in anguish and tears and a feeling of utter hopelessness.
Memories of my ex, guilt over every loss that was my fault, deep feelings of loneliness and unworthiness, fears that every new good thing will also be taken because so much has, heart ache over unrequited love. A deep pervasive sadness in my soul that seemed too unbearable to overcome. A weight in my chest so heavy it was hard to breathe.
When these dark nights happen (and they don't happen all that often), they are quite terrifying. I know it's an emotional response. I know it's likely sheer emotional exhaustion. It's temporary. I know this truth on a deep level and yet when I'm in the middle of it it feels as if there is a wall between my heart and this truth. And all there is is swirling darkness and an abyss so deep I can't fathom ever being able to climb out. And nothing I can do or say seems to soothe me. My only choice is to survive it.
And I did.
I felt like I was in a movie.
I was racing with my taxi driver, Wyan, to see the sunset at the Uluwatu Temple. This temple is built at the edge of a 70 meter high cliff jutting into the sea and the views of the sunset were said to be spectacular. Not to be missed.
This was the third day of my solo trip to Bali and I most definitely did NOT want to miss this view, nor did I want to spend another day fighting traffic to try and reach the temple a second time. We were stuck in a massive traffic jam up a windy two lane road. We weren't going to make it by car, that much was becoming clear … so we made a split second decision. A guy on a motorbike passed us (he was the motorbike equivalent of a taxi), we flagged him down, I hopped out of my taxi and onto the back of the bike, put on my helmet and he raced me to the temple, weaving in and out of cars with mere inches to spare.
He was a pro. I had nothing to worry about and yet I clung to him like a spider monkey. In short, I was TERRIFIED.
The motorbikes were the fastest way to travel in Bali as the roads are narrow and windy and there are very few street lights or stop signs … which mean traffic jams galore. A motorbike allows you the freedom to get around an major blockages quickly, but I was too afraid to drive one and had been (up till then) too afraid to hop on the back of one.
But I wasn't gonna miss the temple. And now we were racing up up up up the cliff and the sun was just starting to set. It was absurdly breathtaking even on the back of his bike. I had a moment. Another one of those beautiful moments of supreme gratitude. And supreme pride. And supreme wonder.
I made it.
And I did make it. Not just to the top of the cliff to watch the gorgeous sunset but also to this glorious time in my life where I was taking risks and saying yes and living the adventurous life I'd always wanted, but never believed I was capable of.
If it weren't for the bedbugs, I would've never gone to Bali.
I thought about that as I stood in the immigration line after a grueling, fairly inebriated 33 hour flight. I was tired but I had made it and I had a 'holy shit' moment. Me? I'm here? How did I get here? How did this small town girl wind up solo in Bali? 
Well, it all started with a song and a book (of course).